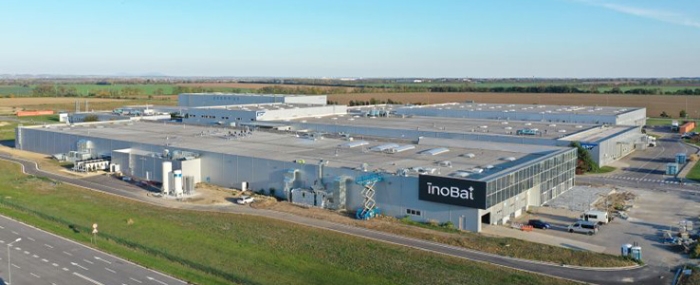 General |
Inobat has found the location for its Serbian gigafactory
The Slovakian battery company announces that it has selected the Serbian town of Cuprija as the location for its Serbia Giga Factory and Recycling Project code-named "Lion".
The project has been under development for the past two years. Project Lion will be the second InoBat Giga Factory in Central and Eastern Europe, to supply the growth from InoBat's Voderady R&D Pilot line and mini-Giga Factory in Slovakia.
Project Lion has received an indicative incentive package of EUR 419 million from the Serbian Government. The Facility will assemble energy storage solutions as well as EV batteries – adding to this, it will also boast recycling facilities.
"We selected Cuprija as InoBat's second CEE site because of its welcoming and eager local community and hands-on and proactive municipality government. Another major "Plus Point" of Cuprija is the potential for co-developing our own distributed power smart grid and electricity from renewable sources for own consumption," says Marian Bocek, InoBat's CEO in a press release.