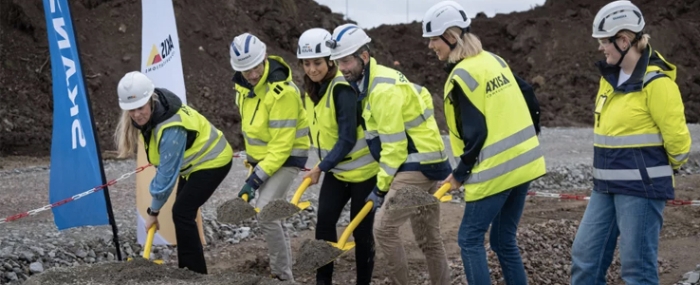 Electronics Production |
Axis breaks ground on seven-story building in Sweden
Swedish manufacturer of network cameras, access control, and network audio devices, Axis, has officially broke ground on Opera, the new seven-story Axis office and logistics building in Lund, Sweden.
The new office and logistics building will offer the company a total area of 27,500 square meters and is expected to be finalised in 2026.
The ground floor will house a new logistics centre and will replace the current Axis logistics centre. The new logistics hub will ensure seamless supply chain management and support for Axis in plans for continued growth and expansion.
Situated within sight of Axis flagship office, Grenden, Opera is expected to house approximately 550 Axis employees. Opera will be fitted with 2,400 square meters of solar panels on its exterior to power the facility.
"Opera is a statement of the continuing long-term growth of Axis and a strategic investment in the health and well-being of our employees", says Ray Mauritsson, Axis President and CEO in a press release.