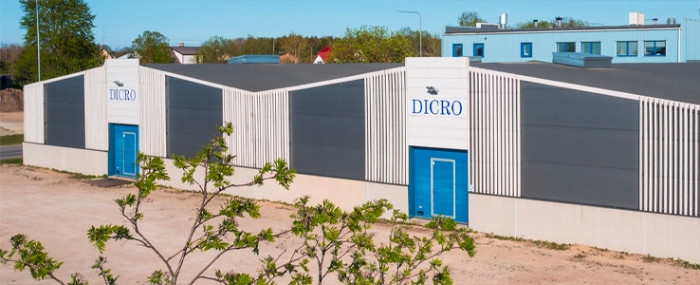 Electronics Production |
Finnish EMS expands with new factory in Estonia
EMS provider Dicro Oy has opened a new factory in Narva, the third largest city in Estonia.
Production has officially started at the Dicro's new 3,550 square metre factory in Narva. This is the first major – comparable – expansion since Dicro opened its opened its factory in Rakvere, Estonia in 2001.
The company states in a press release that the decision to expand "arose from seizing an opportunity that presented itself." More specifically, a large international electronics contract manufacturer withdrew from the Estonian market for strategic reasons. This meant that over a hundred qualified wire harness manufacturing professionals were released into the job market in Narva.
"Once we reached an agreement on the 3, 550 square metre rental premises, and the factory infrastructure of more than 150 workstations, the decision to expand was complete," the company writes.
Dicro has also procured new machinery worth almost half a million euros for the factory.
Through the expansion, Dicro now sits on the capability to meet the needs of projects that require a lot of production capacity and, as well as space.