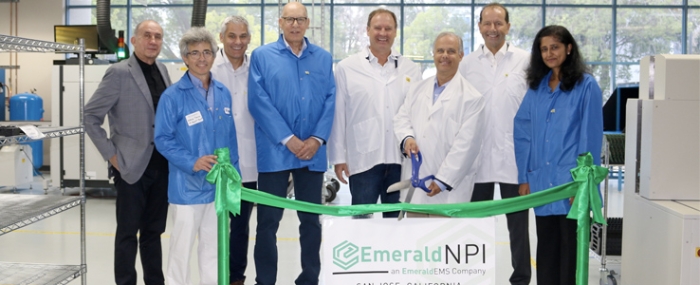 Electronics Production |
Emerald EMS opens second NPI center
Emerald EMS has inaugurated its second New Product Introduction (NPI) Center, this time in San Jose, California.
Alongside its existing NPI Center in Salem, New Hampshire, the San Jose facility is strategically positioned to foster rapid innovation and collaboration with tech companies in the region.
"We aim to make our NPI services more accessible by expanding our geographical presence. The combination of speed, flexibility, and quality execution empowers our valued customers to bring their products to market faster and more cost-effectively," says Hartmut Liebel, CEO of Emerald EMS, in a press release.
Emerald's NPI Centers offer prototyping capabilities with a dedication to speed and flexibility, and Emerald EMS boasts compliance certifications like ISO 9001, ISO 13485, and ITAR.
Emerald EMS continues to strengthen its position in the industry, with equipment additions like ERSA Selective Solder, SPEA Flying Probe, and Aqueous Batch Wash enhancing its capabilities. These additions align with the company's focus on high-reliability electronic assemblies serving many industries.