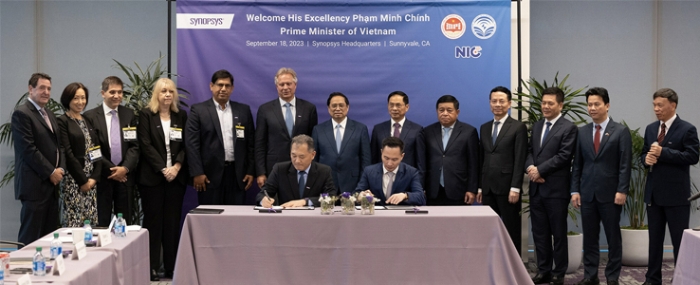 Electronics Production |
Synopsys aims to advance semiconductor development
Synopsys has announced a collaboration with the Authority of ICT Industry of Vietnam, under the Ministry of Information and Communications, to advance semiconductor development in Vietnam.
The AICTI is building a strategic plan for the development of semiconductors in Hanoi, Vietnam, which includes Synopsys advanced technologies in prototyping and emulation for optimizing software and hardware SoC co-designs, a press release reads.
The collaboration aims to establish a R&D fabrication and high-end emulation center, cultivate advanced IC design start-ups, and facilitate R&D fabrication production capabilities in Vietnam.
"Synopsys is known for its industry-leading semiconductor design software, IP, and software security solutions," said Dr. Nguyen Thien Nghia, Director of AICTI, MIC. "The collaboration for AICTI, MIC in Vietnam can benefit from the company's world-class design technology by cultivating our future chip designers with the latest industry trends. The cooperation can also help facilitate the development of Vietnam's semiconductor industry."
"The AICTI under the MIC is the authority to promote ICT industry growth, and support Vietnam joining the semiconductor supply chain worldwide," said Dr. Robert Li, Synopsys Sales Vice President of Taiwan and South Asia. "We are happy to support the MIC as it develops a strategic plan to establish a Vietnam semiconductor research institute featuring Synopsys advanced technology."
As part of the collaboration, Synopsys will also support the AICTI's plans to establish a Vietnam semiconductor research institute.