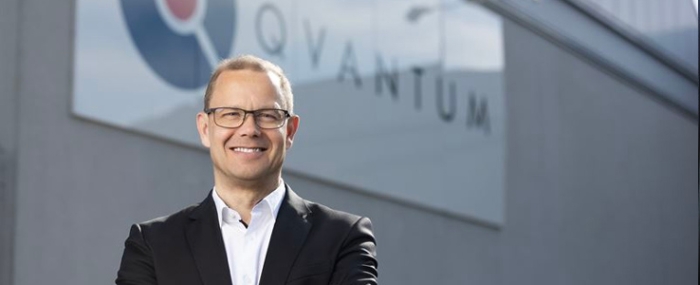 Electronics Production |
Qvantum acquires manufacturing facility from Electrolux
Fast-growing heat pump systems and technology company Qvantum has made its third strategic acquisition. The company has acquired a refrigerator manufacturing facility in Nyíregyháza, Hungary from Electrolux Group.
With the EUR 38 million acquisition of the land, building and certain production equipment, Qvantum assumes ownership not only of a factory site but also of production equipment, which will enable the company to further develop its own R&D competencies.
Qvantum states in a press release that the facility will undergo a phased conversion to produce electric heat pumps and is expected to start production during the second half of 2024. The company anticipates that the site will have an annual production capacity of one million heat pumps once the different phases of the transformation are completed. This will make Qvantum one of the largest producers in Europe.
The production facility in Nyíregyháza is Qvantum's third factory after Limhamn and Åstorp in Sweden.
"We are super-excited about the acquisition which is just as much about technology as of increased capacity and establishing Qvantum in the European 'heat pump valley'. Thanks to the highly efficient facility that Electrolux has developed, with world-class production technology and R&D, we can promptly transform the production line from refrigeration products to electric heat pumps and accelerate our volumes amazingly fast", says Fredrik Rosenqvist, CEO and Founder of Qvantum Industries AB in the press release.
The electric heat pump market continues to grow at an exponential pace driven by the escalating need to decarbonise European cities. Data from the European Heat Pump Association shows that sales were at record levels in 2022 with more than three million heat pumps sold – equivalent to a year-on-year increase of almost 40%. The market is expected to grow further over the coming years and with the acquisition in Hungary, Qvantum is positioning itself to capture both commercial and impact opportunities.