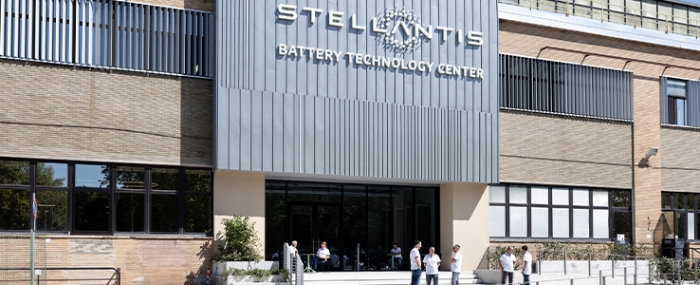 Electronics Production |
Stellantis opens battery technology center in Italy
Stellantis has officially opened its first Battery Technology Center, at the Mirafiori complex in Turin, Italy.
The EUR 40 million investment in the center aims to enhance the company's capabilities to design, develop and test battery packs, modules, high-voltage cells and software that will power upcoming Stellantis brand vehicles. The center is the biggest in Italy and among the largest in Europe.
More than 100 employees at the Mirafiori Battery Technology Center, most of them upskilled Stellantis workers, will perform and oversee climatic stress tests, lifespan durability testing, battery management system (BMS) software development and calibration, and teardowns of packs and cells for analysis and benchmarking.
Stellantis is also building a Battery Technology Center for North America, more specifically in Windsor, Ontario, Canada, as part of a global battery development and manufacturing network that will include six gigafactories.
"We are in the midst of a once-in-a-lifetime opportunity to redefine mobility, providing smart and sustainable solutions for our customers," says Ned Curic, Stellantis Chief Engineering and Technology Officer in a press release. "Our new Battery Technology Center at Mirafiori brings together the tools and talented people we need to design, test, verify and produce class-leading products that will meet our customers' needs and accelerate bringing class-leading electric vehicles to customers around the world."
The Mirafiori Battery Technology Center covers 8,000 square meters, spread over three levels. The heart of the center is 32 climatic test chambers – 24 walk-in chambers for testing battery packs and eight chambers for testing cells. Designed for future growth, the technology center's power system can manage up to 1.2 kilovolts (kV) and 2.2 megawatts (MW) per test cell.
The eight cell chambers are capable of testing 96 cells in parallel. This part of the technology center will be devoted mainly to screening innovative battery chemistry and cell behaviour characterisation for future development.