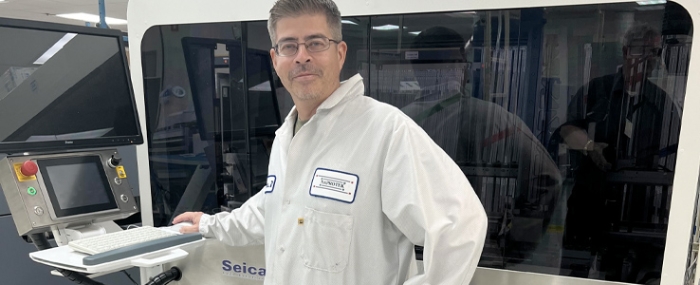 Electronics Production |
Naprotek ups its manufacturing capabilities
Electronics technology solutions provider Naprotek has made the strategic investment of adding Seica's Pilot V8 Next Flying Probe to their manufacturing facility.
The company states in a press release that the acquisition of the Seica Pilot V8 Next Flying Probe is set to revolutionise the company's testing and quality control processes.
"The addition of the flying probe represents a substantial leap forward in our testing capabilities. It enhances our agility in identifying and rectifying issues, ultimately resulting in quicker turnaround times and even higher quality standards," says Larry Morrissey, Senior Vice President and General Manager of Naprotek.
The Seica Pilot V8 Next Flying Probe boasts a vertical architecture that enables probing of both sides of the Unit Under Test (UUT) simultaneously. This design enhances test throughput and flexibility while ensuring fast, precise, reliable, and repeatable probing. With capabilities ranging from In-Circuit tests to LED tests, this flying probe system empowers Naprotek to maintain the highest quality standards across its product offerings.