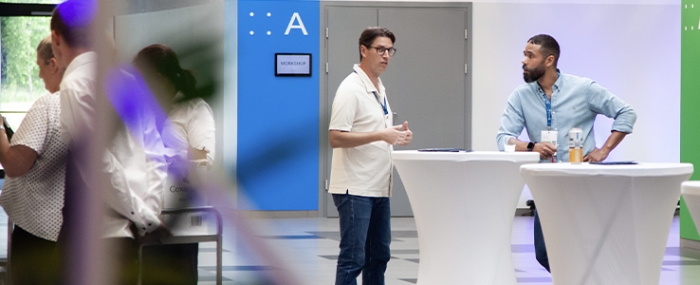 Electronics Production |
Evertiq Expo Gothenburg is just around the corner
Next week, on September 20th, Evertiq Expo Gothenburg is set to make its return. The event, hosted at the Svenska Mässan Exhibition Centre, has been a magnet for industry enthusiasts, experts, and business leaders from across the country and around the world for several years.
This year's Evertiq Expo Gothenburg is focusing on providing an overview of the entire electronics industry and market in a highly concentrated format. Visitors will have the opportunity to explore the exhibition floor, which will feature a diverse array of companies specialising in electronics, automation, artificial intelligence, IoT, and much more.
Evertiq's tailored stage program, which runs parallel to the expo, provides visitors with an overview of what's happening in the industry and also offers in-depth insights into specific topics, such as space electronics.
According to Daniel Myrtenblad, project manager for Evertiq Expo, "Evertiq Expo Gothenburg has become an important platform for gathering experts, visionaries, and leading companies in the field of electronics. We take great pride in providing a unique opportunity and environment for visitors and exhibitors to network and learn from each other."
The stage program is a central component of the expo, featuring a lineup of notable speakers who will share their insights and experiences. The program covers a wide range of topics, including how to minimize the risks of component obsolescence, Edge AI processors, hardware and software developments, electronics in space and radiation considerations, as well as prototype manufacturing in electronics production. Participants will have the opportunity to ask questions and participate in discussions aimed at propelling the industry forward.
Evertiq Expo places a strong emphasis on fostering networking and business opportunities. Visitors will have the chance to engage with companies and innovators, providing them with an occasion to build relationships and explore potential collaborations.