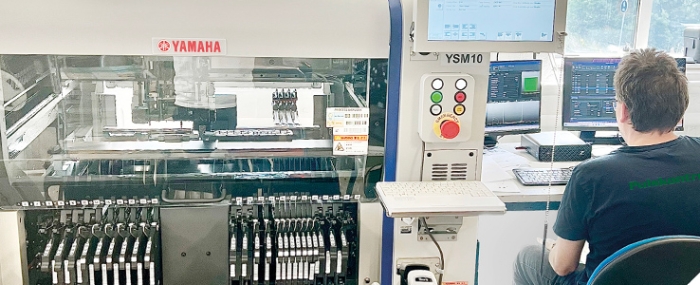 Electronics Production |
Swedish EMS ramps up production with new equipment
EMS provider Pulskontroll recently upgraded their machine park with a new Yamaha YSM10 Pick & Place with the help of capital equipment supplier CORE-emt.
Pulskontroll, located in the town of Bovallstrand on the west coast of Sweden, is an EMS provider specialised in developing and manufacturing controlling systems for industrial environments.
The company is involved in areas such as industrial oil regeneration, ventilation, conveyor systems and branches of the automotive industry to name some of them.
Pulskontroll recently switched brands and upgraded to a Yamaha YSM10 Pick & Place in an effort to improve the quality and effectiveness in their production
"We are excited as we are now able to offer our customers more advanced boards. Also, we have removed lot of manual work, which now is performed in our PCB assembly line. Resulting in less production time and a better end product," says Alexander Berntsson, Pulskontroll's CEO, in a press release.
CORE-emt's team supplied the Yamaha YSM10 Pick & Place and preformed the installation and training.