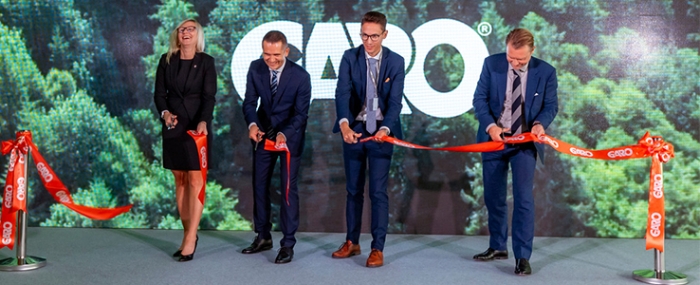 Electronics Production |
GARO opens new production facility in Poland
GARO, a developer and manufacturer of products and systems for the electrical installations industry, has officially opened its new production and logistics facility in Szczecin, Poland.
The company launched the construction of the new facility back in 2022 and completed the project just ahead of the summer of 2023. Operations were relocated in July according to schedule.
Garo states that the new facility will considerably expand capacity for both of its business areas – GARO E-mobility and GARO Electrification – but primarily within GARO E-mobility. In parallel, the company has stared the process of divesting the existing facility.
"The market for EV charging is growing substantially in Europe and the global transition to a fossil-free society benefits GARO. The increased number of electric cars in Europe is driving the need for the rapid expansion of charging infrastructure in Europe through products for electric car charging in the home, in public and at workplaces. The new production and logistics facility enables GARO to meet increased demand and to drive forward development," says Niklas Rönnäng, Business Area Manager GARO E-mobility in the press release.
The new facility offers the company approximately 15,000 square meters and facilitates a considerable increase in capacity. The total investment budget for the project was about SEK 85 million (EUR 7.13 million). Patrik Andersson, CEO of GARO Group, says that investments and continual development in technology, the environment and safety have, over time, created competitive operations in both Sweden and Poland.
"The new production and logistics facility is an important step in our long-term investment," says Patrik Andersson, CEO GARO Group.