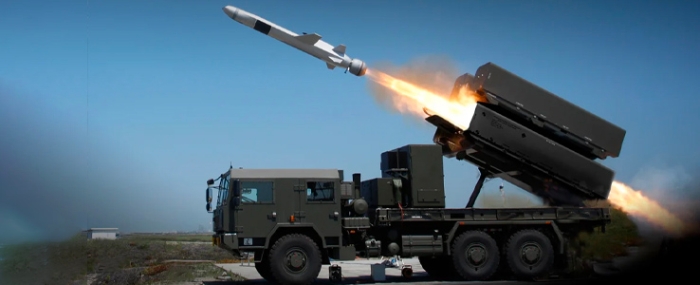 Electronics Production |
Kongsberg inks NOK 16 billion contract with Poland
Kongsberg Defence & Aerospace (KONGSBERG) has been awarded a contract worth NOK 16 billion (EUR 1.38 billion) by the Polish Ministry of National Defence to deliver four NSM (Naval Strike Missile) Coastal Defence System (CDS) squadrons
Poland was the first nation to acquire the NSM CDS capability in 2008, and then with an additional squadron in 2014. The new deliveries will carry on into the 2030s.
"Poland has been a long-standing partner, and we are proud to sign this agreement. With the changed security situation in Europe, Poland is firm in its commitment to ensure important defence capabilities, and for Kongsberg as an industry partner, this ensures predictability to invest and continue to build capacity to deliver on these needs", says Geir Håøy, President and CEO of Kongsberg in a press release.
The Coastal Defence System uses NASAMS command and control with NSM control functionality. The Polish industry will contribute to significant parts of the scope, including the communication system, vehicles and part of the command and control system, as well as taking part in system integration activities.
As part of the contract, Kongsberg will provide training and technical support, including simulators, to enable Polish personnel to conduct maintenance services in Poland.
Kongsberg states that the contract is dependent on approved export financing. The financing is expected to be finalised within a few weeks.