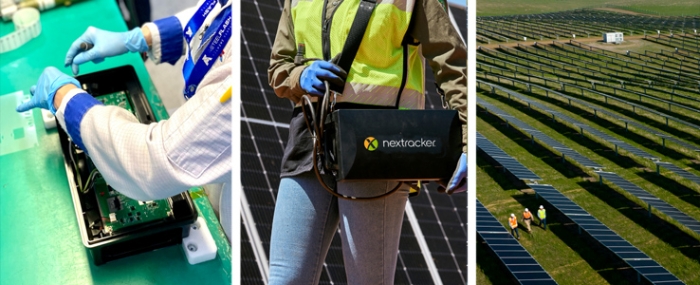 Electronics Production |
Asteelflash open manufacturing line for Nextracker in California
Electronics manufacturer Asteelflash/USI, has recently opened a new US manufacturing line for Nextracker.
Asteelflash has expanded its capability to include dedicated production of Nextracker's self-powered controller (SPC) and high-voltage power supply. Key components of the Nextracker controller include PCBA, battery integration, and other essential components used in the company's solar tracking technology deployed globally.
The manufacturing line is housed in a 197,000-square-foot facility in Fremont, California, and represents a multi-million-dollar joint investment in this first phase, creating new jobs.
Nextracker controllers are the "brain" and power supply enabling precision control of the company's tracker systems such as NX Horizon, the company's flagship product for large-scale solar power plants.