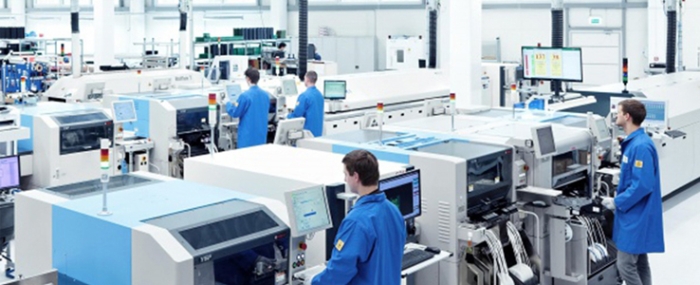 Electronics Production |
Electronics industry supply chains look healthy
PC's August 2023 Global Sentiment of the Electronics Supply Chain Report shows that though cost pressures continue to impact the electronics industry, product demand and inventories remain positive, leading to a healthy supply chain.
"Over the next six months, electronics manufacturers expect to see continued increase in both labor and material costs, although to a lesser extent than current conditions," says Shawn DuBravac IPC chief economist, in a press release. "Conversely, while backlogs and profit margins are expected to improve, ease of recruitment is likely to remain challenging."
The data also show that the Labor Costs Index rose four points in August. The index remains extremely elevated. The electronics industry has yet to see a break in the trend of raising labor costs. The Material Costs Index rose five points in August. This is the first monthly increase since October 2022. Future months will help determine if this rise was driven by data volatility or a more meaningful trend.
Adding to this the Shipment Index rose solidly in August and remains in expansionary territory. The Orders Index rose one point and also remains in expansionary territory. Also, the Backlog Index rose in August but remains in contraction territory, though just barely. New orders and shipments seem well balanced in the electronics industry right now which has likely weakened backlogs.