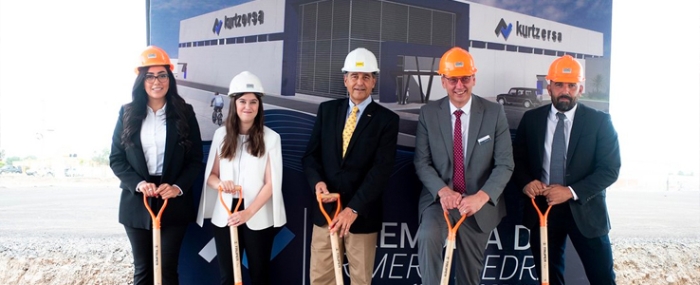 Electronics Production |
Kurtz Ersa expands production in Mexico
During the summer machine builder Kurtz Ersa broke ground on a new production facility in Ciudad Juárez, Chihuahua, Mexico.
With the investment in Northern Mexico, Kurtz Ersa is looking to meet the growing demands of the market while strengthening its presence in the Americas.
The new production facility in Ciudad Juárez will play a pivotal role in the production of Ersa Soldering Machines and will also serve as a pre-production centre for Kurtz's US factory.
Initially, the plant will focus on manufacturing of Ersa Hotflow reflow soldering systems. The expansion will create Kurtz Ersa's third-largest manufacturing site after Germany and China and will contribute significantly to the company's global production capacity.
"Mexico was chosen as the ideal location for this expansion due to its strategic advantages," says Albrecht Beck, President and COO of Kurtz Ersa, Inc., in a press release "Its central location on the border provides excellent access and facilitates access to strong local markets in the Americas. Additionally, Mexico boasts a wealth of highly educated and motivated workforce to maintain our high German quality standards at a modern state-of-the-art factory."
With the rapid growth in the Americas, the new production facility in Chihuahua will better serve local customers, minimize the C02 footprint, shorten delivery times and reduce freight costs. The new production plant is expected to commence operations by spring 2024.