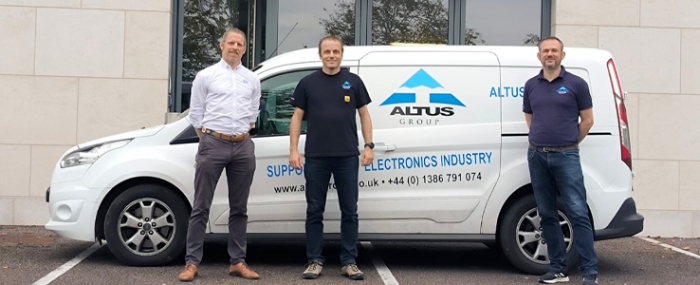 Electronics Production |
Altus expands with new facility in Ireland
Altus Group has recently opened a new facility in Cork, southwest Ireland, to accommodate the growth in the country.
The new premises supports the company's growth strategy and strengthen its presence in the region. The facility will be equipped with spare parts, consumables, and equipment to ensure customers in Ireland receive faster deliveries and enhanced support. It will also house an area where off-site training and demonstrations of the most innovative hardware and software will take place to enhance pre-sales opportunities.
"After a great 2022 for our business in Ireland with several significant orders and a continuation of that performance in 2023, we have committed to our long-term plans for the region by moving our operations to a dedicated facility," says Joe Booth, Altus CEO in a press release. "With the portfolio we have, and the infrastructure we are building, our aim is to be the number one partner for electronics manufacturing not just in the UK, but in Ireland too. This latest step is helping to achieve those goals."
Heading up the facility will be Gareth Fenton (Sales Manager), Michal Ostrykiewicz (Senior Applications Engineer) and new joiner Andras Fekete (Applications Engineer).