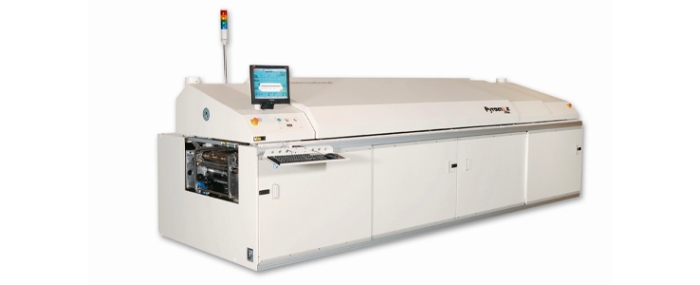 Electronics Production |
BTU adds manufacturing of reflow ovens in Mexico
BTU International, a supplier of advanced thermal processing equipment for the electronics manufacturing market, has added the capability to manufacture reflow ovens in Mexico.
"Mexico is an extremely important part of our customer base," says Rob DiMatteo, General Manager of BTU International, in a press release. "By entering into an exclusive contract with an existing sub-contractor in Mexico, this allows us to be more responsive to our many customers in the region and has us shipping Pyramax reflow ovens rapidly – as soon as next month."
BTU has partnered exclusively with a contract manufacturer in Mexico and has entered into a contractual agreement with standardised pricing and lead-times securing a stable forecast for reflow oven capacity in the region. The manufacturing facility holds ISO-9001 certification and has advanced manufacturing capabilities including electrostatic painting, welding, and laser cutting.
The first units being produced in Mexico by BTU are Pyramax125 air capable units – as production ramps additional reflow oven models will be added based on customer demand.
BTU's unnamed contract manufacturing partner in Mexico is an established, vertically integrated manufacturer located in central Mexico.