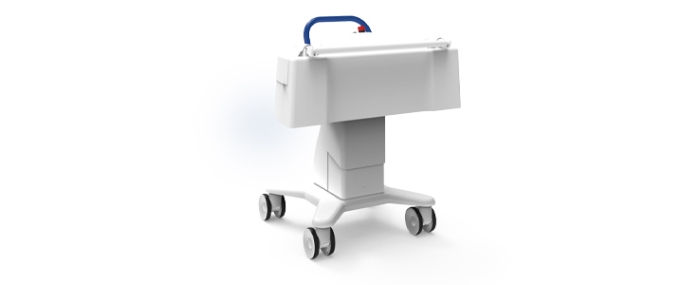 Electronics Production |
Njord enters into manufacturing deal with Scanfil
Swedish medical equipment company Njord Medtech has developed a new patient transfer unit that aims to reduce the physical burden on caregivers and increase efficiency, with a focus on radiology departments. Njord has now entered into a manufacturing agreement with contract manufacturer Scanfil.
The medical device achieved EU approval at the end of last year and has already been introduced in five different European markets. EMS provider Scanfil will produce and deliver the unit to hospitals across Europe from its factory in Åtvidaberg, Sweden.
"We have been working closely with Scanfil over the last two years providing a strong base for the upcoming production acceleration phase. In addition, the volume capacity and regulatory capability that characterises the factory in Åtvidaberg are strong enablers for our journey ahead," says Jacob Ahrnstein, CEO Njord Medtech, in a press release.
Over the past decades, healthcare spending has experienced a significant upsurge, and this trajectory is poised to continue. Adding to this there is a projected need for over one million additional healthcare professionals by 2030 in the United States, United Kingdom, and Germany alone, with many of them planning to leave their current roles.
Atle 180 is described as a key enabler in retaining professionals while maintaining cost levels – which is becoming ever more important. Fifteen hospitals in the Nordics have implemented the medical solution.
"Njord Medtech has a unique product and great growth potential. Scanfil is very happy that Njord Medtech chose us as its partner on the journey ahead," adds Steve Creutz CEO of Scanfil Åtvidaberg