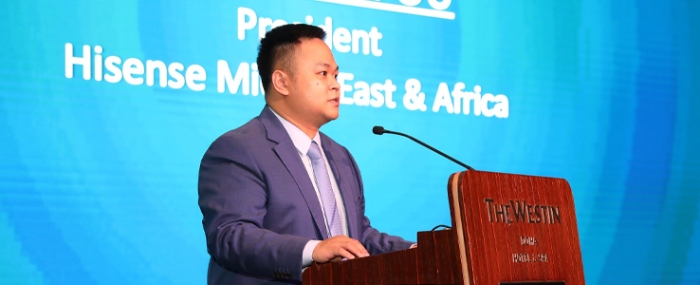 Electronics Production |
Hisense to sustain growth with production expansion
Chinese appliance and electronics manufacturer has revealed its plans to open two new production facilities, new offices, and three new flagship stores across the Levant, GCC and North Africa
Hisense says that the plan will allow the company more flexibility when delivering its lineup of products from home entertainment and home appliance categories to the market.
Jason Ou, President of Hisense Middle East and Africa, says in a press release that under the current expansion strategy, Hisense has planned to develop new production facilities across North Africa and the Levant region, wich will better position the company to bring its high-performance display technologies and product offerings to more of customers across the MENA region.
Hisense's regional growth has been elevated by the expansion of local offices in Saudi Arabia, Iraq, Egypt, and Algeria, improving regionwide operations and a more robust partner network and relations strategy. Hisense is looking to build on its MENA growth trajectory.
"We are on course for our best year yet in the region, and our MENA expansion strategy will be further enhanced by the introduction of new, award-winning smart and AI technology-led products," added Ou.