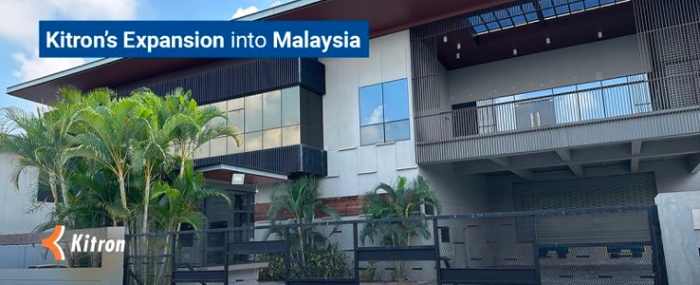 Electronics Production |
Kitron expands with new Asian location
EMS provider Kitron has disclosed that it is expanding in the fast-growing Asia Pacific market with a new location in the South of Malaysia, Johor Bahru area.
In an update on the company's LinkedIn, Kitron states that Malaysia was chosen after a thorough analysis as closest to China's development and capabilities in Electronics Manufacturing services.
"As a matter of fact, it has a strategic location and logistical center on the busiest shipping lane and in the center of the Indo-Pacific, a global economy growth engine area. Furthermore, it has a business-oriented environment and government, well-developed infrastructure, and an experienced EMS ecosystem," the company writes in the update.
The new site will be set up with support and shared service from Kitron China to copy-paste existing processes and equipment to support a smooth start. Kitron states further that maintenance and equipment setup will be identical
Equipment installations are targeted to be completed at the end of this year and serial production is planned to start at the beginning of next year.
Evertiq has reached out to Kitron for additional information.