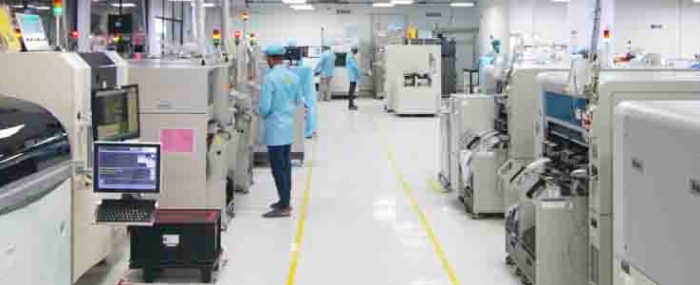 Electronics Production |
Kaynes Technology to set up new manufacturing unit
Kaynes Technology, an end-to-end and IoT solutions-enabled integrated electronics manufacturer in India, has signed a Memorandum of Understanding with the Government of Karnataka (Electronics, IT and BT Department) to expand its manufacturing network.
The MoU covers an investment of INR 3,750 crores (roughly USD 453,520) to setup a Semiconductor Assembly & Testing (OSAT) facility and PCB manufacturing plant through its step-down subsidiaries.
The investment will help create 3,200 jobs and also position Karnataka at the forefront of OSAT and PCB and create a hub for cutting-edge semiconductor manufacturing and cultivating a self-sustaining and self-reliant ecosystem, a press release reads.