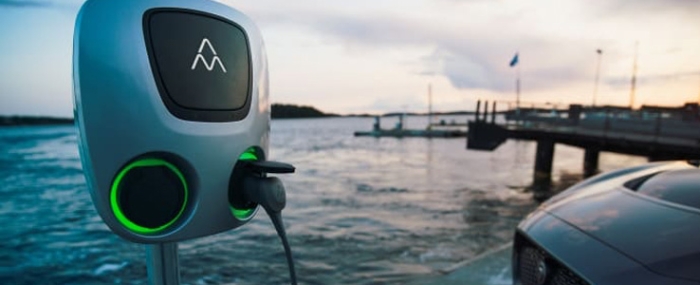 Electronics Production |
NaaS Technology to acquire Charge Amps
NaaS Technology, the first U.S.-listed EV charging service company in China, has entered into a definitive agreement to acquire 100% of the issued and outstanding shares of Swedish EV charging solutions provider Charge Amps AB.
The consideration for the acquisition, which values Charge Amps at an equity value of approximately SEK 724 million (USD 66.4 million), will be a combination of cash and newly issued Class A ordinary shares in NaaS Technology Inc.
Charge Amps is an integrated EV charging solutions provider headquartered in Sweden, boasting over a decade of experience with a strong focus on sustainability. It offers a full suite of EV charging hardware and charge point management systems, covering diverse AC use cases at work, home and destination.
"There is strong interest from global investors in our market currently, and in Charge Amps specifically. We have been overt about our efforts in recent years to determine the best solution for the Company's long-term strategy and growth plan. We believe that NaaS has both the expertise and financial strength to support Charge Amps' growth journey under the same brand in Europe with an expanded product offering and the means to expedite the Company's expansion plans. With NaaS' extended product portfolio, Charge Amps will not only be able to bring more competitive and purposeful solutions to users, but also accelerate the transition to an electrified life and open the gateway to a smarter ecosystem," says Olle Tholander, CEO of Charge Amps in a press release.
NaaS Technology says that the company is very optimistic about the prospects of EV penetration in Europe and the overall charging service capacity and sees the acquisition of the Charge Amps brand and team as an important milestone in is expansion into the international market.
"We are very optimistic about the prospects of EV penetration in Europe and the overall charging service capacity. We are confident that we can work with the Charge Amps team to further strengthen its leading position in the EV charging space. We have also developed an integration plan that will see new products launched through the Charge Amps channels. I firmly believe this acquisition will bring value to our shareholders," says Alex Wu, Co-founder, President and CFO of NaaS.