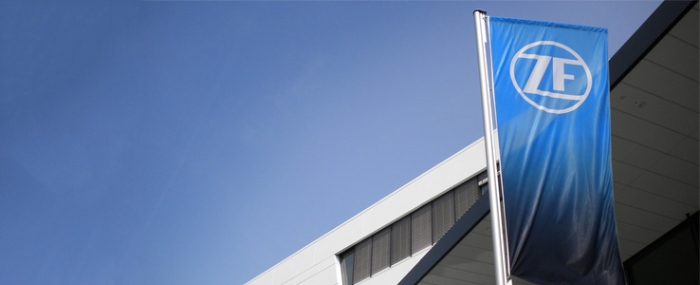 General |
ZF to set up production base and R&D center in Wuhan
ZF Group says that it will in an automotive airbag production base and R&D center in Wuhan, China.
The group has signed an agreement with the Wuhan Economic Development Zone (WEDZ), in the Hubei province, where ZF will invest in an automotive airbag production and R&D center, setting up the ZF Wuhan Automotive Safety Systems (Wuhan) Co., Ltd.
When it goes into operation, peak annual output is expected to reach RMB 3 billion, about EUR 378 million.
The project covers an area of about 67,000 square meters, with a planned investment of EUR 150 million and a total planned workforce of 1,200 employees. The business scope covers R&D, production and sales of airbag products, and the main customers will be local, with direct and indirect export to Southeast Asia, Japan, Korea, as well as Europe and America.
In Asia-Pacific Region, the Wuhan facility will be the largest R&D center for ZF Passive Safety Division outside of Shanghai, with an additional investment of EUR 30 million.
While improving local development capabilities, the Wuhan R&D Center will gradually share the R&D work and testing capabilities of R&D centers in other parts of the world to achieve full local-to-local R&D capabilities.
"Asia Pacific, mainly China, is dynamic and full of opportunities. The project means a further expansion of ZF's production and R&D in China, it also reflects ZF's determination and confidence in the Chinese market," says Stephan von Schuckmann, Member of the Board of Management, ZF Group, in a press release. "We remain committed to China with continuous investment to advance our localization strategy and Next Generation Mobility."
ZF Group's passive safety division in China mainly produces steering wheel products, airbag products and seat belt products. It also produces pioneering products such as hands-off-detection steering wheel, bag-in-roof module, far-side airbag, active control seat belt, load-limiting buckle, hood-lifter and so on.