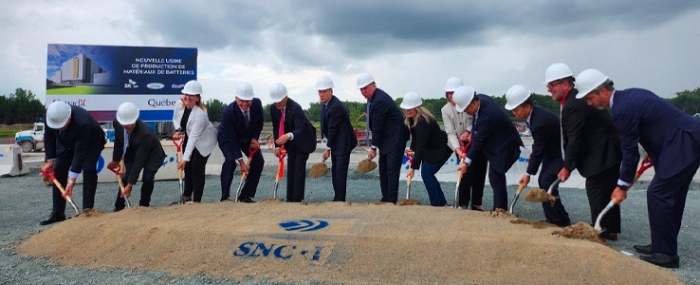 Electronics Production |
SK On, Ford, EcoPro BM to establish cathode plant in Canada
SK On says it will establish a cathode manufacturing facility in Canada with automaker Ford Motor and cathode producer EcoPro BM.
The three companies announced that the cathode plant will be built on the 278,000 square-meter site in Bécancour, Quebec, after investing a total of CAD 1.2 billion. Under the deal, EcoPro CAM Canada will manufacture cathode active materials, and SK On and Ford will become its shareholders once the deal, which is subject to regulatory approvals, is closed.
Cathode is a core material determining the performance of an EV battery.
The federal government of Canada and the provincial government of Quebec welcomed the investment in the cathode production joint venture and promised financial assistance of CAD 644 million.
The cathode JV will have an annual production capacity of 45,000 metric tons and is expected to be operational in the first half of 2026.