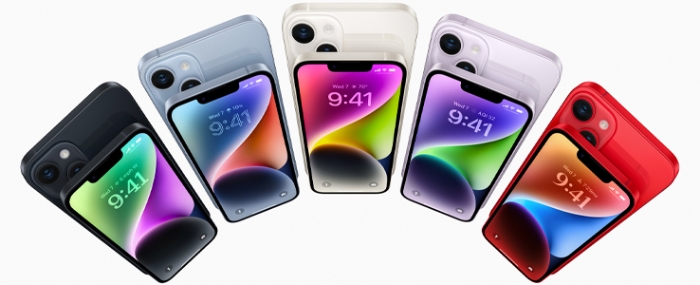 Analysis |
Global smartphone shipments continue to decline YoY for eighth consecutive quarter
Smartphone shipments totaled 265.9 million units in 2Q23 according to the latest Omdia smartphone preliminary shipment report.
Compared to the previous year, this marks a decrease of 9.5%, and compared to the previous quarter, a 1.2% fall. All major smartphone set OEMs, apart from Transsion Holdings and Huawei, saw declines year-on-year. The three largest OEMs, Apple, Samsung and Xiaomi, all saw their shipments fall more than 10% from 2Q22 to 2Q23.
This is the eighth consecutive quarter of year-on-year decline in overall smartphone shipments. A range of contributing factors have led to the latest results including the recovery period of smartphone demand seen over the COVID-19 pandemic between 4Q20 and 3Q21. But it also is indicative of the range of challenges that have faced the industry and global economy, such as the key component supply issues and shrinking consumer demand in the midst of high inflation.
Samsung had the most shipments in 2Q23, reporting 53.3 million shipments. This is an 11.5% dip from 1Q23, following the release of the S23-series, but more worryingly is a 14.3% fall year-on-year. This result follows the weak demand for mid/low-end smartphones due to the ongoing economic recession, and sales of Samsung's Galaxy A series significantly declining. Despite this, Samsung smartphones maintained its market share of 20%, and its position as the largest player in the smartphone industry.
Apple sees a big quarter-on-quarter fall following a successful 1Q23 for its iPhone 14 series. It recorded 43.2 million shipments, a 24.6% fall from 1Q23 and an 11.7% fall year-on-year from 2Q22. As such, Apple's market share has fallen back down to its usual level for the second quarter of each year, at 16%. While it previously seemed that Apple was more resilient to the negative down-winds of the economy, it has now begun to feel the squeeze.
"The smartphone industry remains in a slump, and we are expecting the market to contract year-on-year until 3Q23. But there is hope for a recovery in the fourth quarter this year. Apple and Samsung have both faced challenges and have revised their targets down as a result. But these problems will ease come the end of the year and into 2024. Inflation and the resulting squeeze on wage packets and the economy is already easing globally, and high inventory levels is already being tackled by many OEMs. The growing popularity of recycled smartphones is hindering the growth of new smartphone shipments. In particular, it is the main reason for the recent decline in demand in the mid-range smartphone market. Overall shipment forecasts for this year have been revised down over the past several months. However, we expect the smartphone shipments will also recover as the economy recovers," says d Jusy Hong, Senior Research Manager at Omdia.
Rank
OEM
2Q23
1Q23
2Q22
QoQ
YoY
Shipment
M/S
Shipment
M/S
Shipment
M/S
1
Samsung
53.3
20%
60.3
22%
62.2
21%
-11.5%
-14.3%
2
Apple
43.2
16%
57.3
21%
48.9
17%
-24.6%
-11.7%
3
Xiaomi
33.2
12%
30.5
11%
39.4
13%
8.9%
-15.7%
4
Oppo Group
25.0
9%
26.5
10%
27.9
9%
-5.8%
10.5%
5
Transsion
24.5
9%
13.0
5%
17.7
6%
88.5%
38.4%
6
vivo
22.3
8%
21.4
8%
24.8
8%
4.2%
-10.1%
7
Honor
14.1
5%
11.2
4%
15.1
5%
25.9%
-6.6%
8
Motorola
10.4
4%
10.5
4%
12.7
4%
-1.0%
-18.2%
9
Realme
10.1
4%
8.2
3%
13.4
5%
23.2%
-24.6%
10
Huawei
7.4
3%
6.4
2%
6.4
2%
15.6%
15.6%
Others
22.5
8%
23.8
9%
25.2
9%
-5.6%
10.9%
Total
265.9
100%
269.1
100%
293.8
100%
-1.2%
-9.5%
Quarterly result 2Q23
Source: Omdia global smartphone shipment preliminary result 2Q23
Note: Oppo Group includes Oppo and Oneplus. Transsion includes Tecno, itel and Infinx.