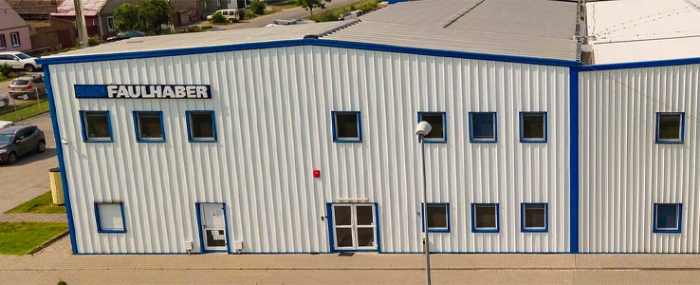 Electronics Production |
Faulhaber expands with new production building in Romania
With the extension of its production location in Jimbolia, Romania, the Faulhaber Group is taking a significant step to boost its competitiveness on the market and at the same time satisfy the growing demand for its products.
Faulhaber Motors Romania S.R.L with around 170 employees and a production area of 2,850 square meters has been active in Jimbolia in Romania, since 2005. To safeguard the competitiveness of the Faulhaber Group in the long term, the company is extending this site. The relocation of new projects is one of the principal reasons for this measure. The extension will cover an area of 5,000 square meters, whereby 3,800 square meters are intended for production. The remaining area will be used for warehousing and administration.
The company states in a press release that the new building will provide a wide range of production possibilities. Apart from modules for motors, the location will also produce motors and finished goods that are used in various industries such as medicine, aviation and automation. Furthermore, other products are also planned to meet customers' changing needs.