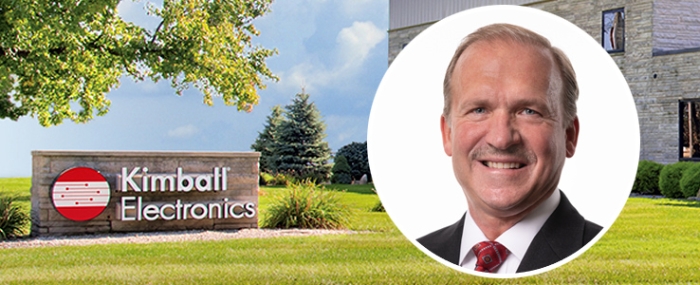 Electronics Production |
Kimball Electronics mourns the loss of former CEO
Kimball's former CEO, Donald D. Charron, passed away on Saturday, August 12, 2023.
Mr. Charron joined Kimball International in 1999 to lead the Kimball Electronics Group. For the next nearly quarter century, he positioned Kimball Electronics for success with geographic expansions around the globe and led our portfolio diversification with applications supporting the automotive, medical, and industrial end markets. Additionally in 2014, Don led Kimball Electronics through the spin-off from Kimball International to an independent, publicly traded company listed on Nasdaq. Before his retirement in March of 2023, Don had steered Kimball Electronics to a nearly USD 2 billion company today.
"Within our company, Don is remembered as an approachable leader, role model, and mentor. Everybody learned something from Don, and he made sure that everyone he interacted with felt important - coworkers around the world, customers, share owners, friends, and the communities in which we operate. We will feel his imprint on Kimball Electronics and our industry for years to come and will always remember and honor Don for the indelible mark he left on the electronics industry," Kimball Electronics wirtes in a press release.