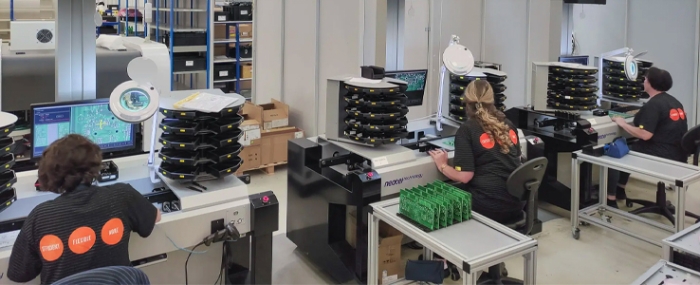 Electronics Production |
Incap upgrades its machine park in Slovakia
Earlier this summer, EMS provider Incap completed a major expansion project at its location in Slovakia. Now it's time to add additional production equipment.
In late June this year Incap expanded its production area and floor space in the Námestovo factory by adding 1,200 square metres to the existing production area of 5,200 square metres – which means that the company now has 6,4 square meters of total floor space in the country.
Whit new space comes new tools
In a short update the EMS provider states that it has invested in new PTH machinery as part of the expansion of the production area.
PTH or Plated-Through-Hole PCBs are ones in which the leads of electronic components are inserted into designated "holes" in the printed circuit boards. Now there are three specific machines for this at the Namestovo factory, currently assembled and ready for production.