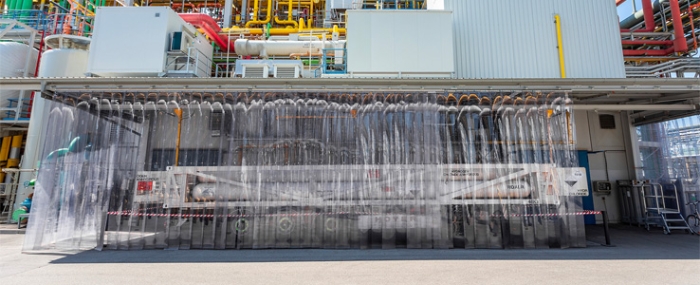 General |
Wacker expands HCl production for the semiconductor industry
Wacker Chemie AG has recently finished expanding its production of hyperpure hydrogen chloride at its Burghausen site in Germany. The facility which was commissioned in mid-July significantly increased overall production.
Buyers for the newly added production volumes come from the semiconductor industry, which uses ultrapure hydrogen chloride as an etching and cleaning agent. Investment costs for the new plant are said to be in the low double digit million euros range.
Hydrogen chloride (HCl) has many different applications in the chemical industry. Use of this reaction gas allows manufacturers to turn low-energy raw materials into reactive intermediates for down-stream production steps. Wacker, for instance, uses HCl for manufacturing silicones, pyrogenic silica and polysilicon for the solar and semiconductor industries.
Wacker is currently one of the very few companies in Europe that is able to deliver HCl in the quality and quantities needed. The company initiated investments in the low tens of millions of euros to cover the recently completed expansion work and associated infrastructure at its Burghausen site.
"We've been very pleased with the development of our electronic chemicals business, which has outstanding prospects for growth," says Wacker Executive Board member Christian Kirsten, in a press release. "A lot of megatrends are going to be based on semiconductor elements, which, besides increasing demand for chips, will also create more demand for processing aids such as ultrapure hydrogen chloride. Expanding our capacities will allow us to meet that demand going forward."