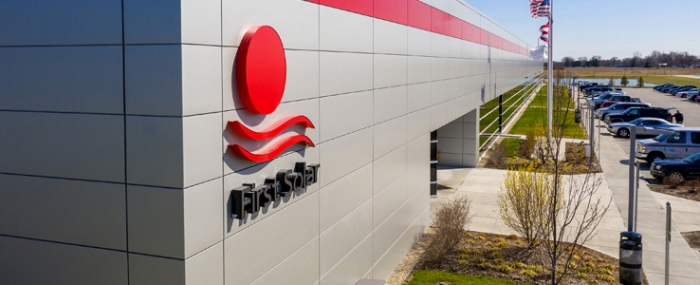 Electronics Production |
First Solar selects Louisiana for fifth US manufacturing facility
First Solar has selected the Acadiana Regional Airport in Iberia Parish, Louisiana as the location for its fifth fully vertically integrated manufacturing facility in the United States.
The facility, believed to be the single largest capital investment in the area's history, represents an investment of up to USD 1.1 billion in expanding America's capacity to produce its own photovoltaic (PV) solar modules.
Expected to be completed in the first half of 2026, the facility is forecasted to grow the company's manufacturing capacity by 3.5 GW to reach approximately 14 GW in the US in 2026. The investment in Louisiana is expected to create over 700 new direct manufacturing jobs in the state.
"We are pleased to partner with Louisiana as we lean into our commitment to creating enduring value for America by expanding our solar manufacturing footprint and the domestic value chains that enable it," says Mark Widmar, chief executive officer, First Solar, in a press release. "As we evaluated our options, Louisiana's ability to deliver the talent we need stood out, thanks to its extensive workforce development initiatives and the presence of academic institutions such as the University of Louisiana at Lafayette which now features a world-class solar energy lab."
Since the start of this decade, First Solar has embarked on a USD 4.1 billion manufacturing expansion strategy that has seen it grow from approximately 6 GW of global nameplate capacity in 2020 to 13 GW operational today, with approximately 12 GW of nameplate capacity expected to come online in the US and India between the second half of 2023 and 2026.
In addition to the Louisiana facility, First Solar commissioned its third Ohio factory earlier this year and is expected to complete its new facility in Alabama and the expansion of its existing Ohio footprint in 2024. The company also expects its new facility in India to begin commercial production in the second half of this year. Additionally, the company is investing up to USD 370 million in a dedicated R&D innovation center in Perrysburg, Ohio, which is expected to be completed next year.