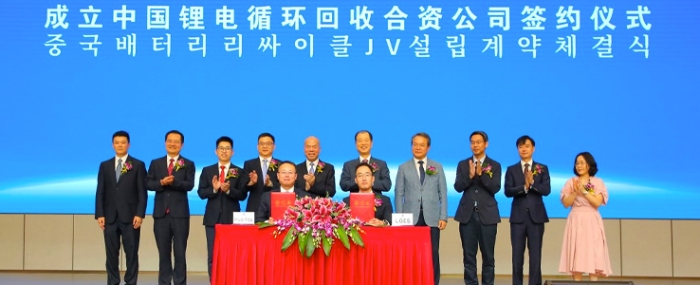 General |
LG sets up its first battery recycling JV with Huayou recycling
Two plants will be built in China, one for pretreatment (in Nanjing) and the other for post-processing (in Quzhou). The JV to reinforce LG Energy Solution's drive for closed-loop system and promote its cost-competitiveness in securing key battery raw materials.
LG Energy Solution is setting up its first battery recycling joint venture with Zhejiang Huayou Recycling Technology Co., Ltd., a subsidiary of Huayou Cobalt.
The new JV will oversee the construction of two battery recycling plants in China, a pretreatment plant in Nanjing, where LGES is currently operating its battery production facility, and a post-processing plant in Quzhou, a strategic location to utilise Huayou Cobalt's pre-existing infrastructure.
Once production starts in late 2024, battery scrap generated from LGES Nanjing facility, as well as waste batteries collected by Huayou Recycling, will be delivered to the joint venture company to produce recycled metals, including nickel, cobalt and lithium, which will be processed and supplied back to the LGES Nanjing plant.
LGES will also reinforce its cost-competitiveness by increasing the amount of retrieved metals through adopting new techniques, as well as cutting back recycling costs. In addition, by situating both the pre-treatment and post-processing facilities in proximity to its Nanjing plant, LGES will be able to establish more solid closed-loop recycling system in China.