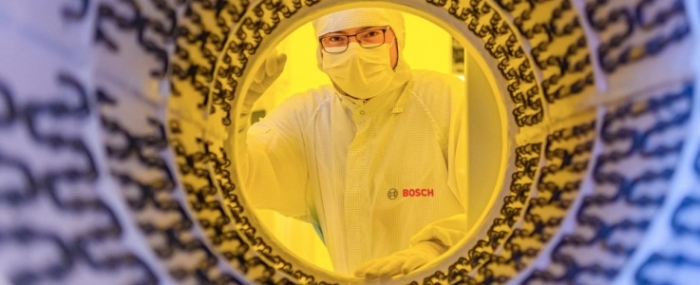 Electronics Production |
Bosch launches €65m semiconductor test centre in Malaysia
German industrial giant Bosch has opened a major new facility in Penang Malaysia as part of a EUR 285 million investment in chips and sensor manufacturing over the coming years.
In 2020, Bosch confirmed that it would extend its testing base into Malaysia, assigning EUR 65 million to a 18,000 square metre facility comprising clean rooms, office space, and laboratories for quality assurance and manufacturing.
Now that facility – Bosch's largest location in Southeast Asia – is officially live. And the firm says it will invest a further EUR 285 million over the coming decade in more operations across the region. At present, Bosch does most of its semiconductor testing at its sites in Reutlingen Germany, Suzhou China, and Hatvan Hungary.
Dr. Markus Heyn, Member of the Bosch board of management and Chairman of the Mobility business sector, said: "Semiconductors are a decisive success factor for all Bosch business areas, and the expansion of this business is strategically very important. The new test centre in Penang brings our manufacturing network closer to the companies that serve the further value chain of semiconductor manufacturing as well as to customers in this important Asian market. That shortens delivery times and routes, and it improves our competitiveness."