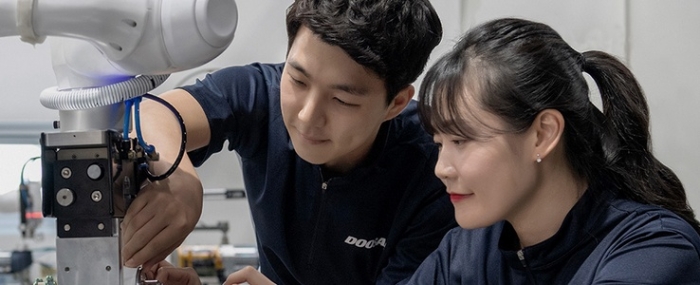 Electronics Production |
Doosan logs $392m of orders for its EV battery component
South Korea's Doosan Corp is taking full advantage of surging demand for EVs – it has secured USD 392 million in advanced orders of its patterned flat cables (PFCs).
Doosan says its PFCs are more than 80% lighter than wiring harnesses made from copper, and that this has boosted demand from Japanese, European, and North American car manufacturers.
To meet this demand, Doosan recently constructed a PFC production line in Hai Duong, Vietnam. It now plans to more than double its production volume and achieve a sales targets of 50 billion won (USD 41 million) next year.
PFCs link the smallest unit of an EV battery known as the cell. They are produced by applying an insulating film to a flexible copper clad laminate (FCCL). They also incorporate critical components like a fuse for overcurrent management and a thermistor for detecting temperature changes as well as an internal battery management system.