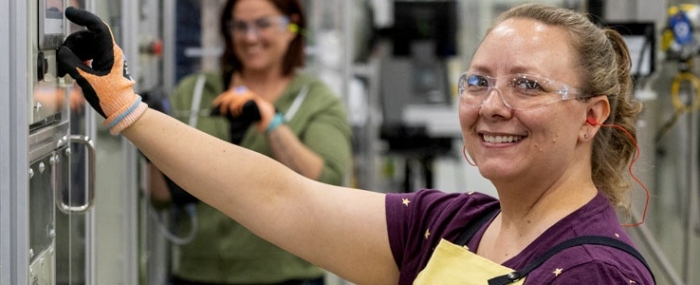 Electronics Production |
First Solar confirms $1.1bn US manufacturing facility
Photovoltaic module maker First Solar is planning its fifth manufacturing centre in the US. The new site will be in Tempe, Arizona and it scheduled to open in 2026.
First Solar Inc is a specialist in Cadmium telluride (CdTe) thin-film photovoltaic modules, which provide a lower-carbon alternative to conventional crystalline silicon PV panels. Demand is rising as the momentum behind new renewable power increases.
The company already has four live US facilities. Now it is preparing to spend USD 1.1 billion on this new fully vertically integrated facility. The site is expected to grow the firm's manufacturing capacity by 3.5GW to about 14GW in the US and 25 GW globally by 2026.
The Tempe facility will produce First Solar's Series 7 modules, which are expected to be manufactured with 100% US-made components. First Solar currently makes Series 7 modules at its Ohio facility.
Mark Widmar, CEO of First Solar, said: ""With this investment, we continue to help deliver on the promise of the Inflation Reduction Act, which is to create enduring value for our country. By expanding America's solar manufacturing base, and the value chains that support it, we are working to ensure that the US enters the next decade in a position of strength, fully capable of producing the technology it needs to complete its transition to a sustainable energy future."
First Solar also previously announced an investment of up to USD 370 million for a dedicated R&D innovation center in Perrysburg, Ohio, which is expected to be completed in 2024.