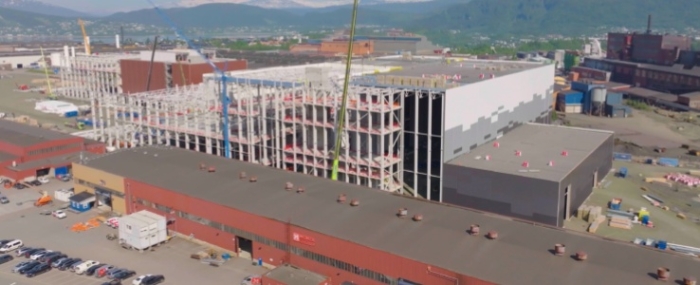 Electronics Production |
EU awards EUR 100m to clean battery firm FREYR
Norway's FREYR has secured a EUR 100 million EU grant to support its Giga Arctic project. The scheme is a 29 GWh nameplate capacity facility powered with 100% renewable hydroelectricity.
FREYR Battery aims to provide 'industrial scale clean battery solutions' to accelerate the decarbonisation of energy and transportation systems. It has started work on factories in Norway and announced potential development of sites in the US and Finland.
Now, the EU has stepped in to speed up this timeline. Its EUR 100 million grant will be funded through the EU Innovation Fund to promote localised production of batteries. Giga Arctic started construction in June 2022, and is based on the 24M Technologies SemiSolid manufacturing platform.
Tom Einar Jensen, FREYR's Co-Founder and CEO, said: "This grant is a recognition that batteries represent the key catalyst of the energy transition supporting regional energy security through faster deployment of renewable energy. Moreover, this significant financial commitment provides timely support to continued development of the Giga Arctic project, which is intended to bring clean battery products to our customers and partners across Europe. We look forward to working with the EUIF as well as the Norwegian Government to unlock further momentum for next generation battery production capacity at GWh scale in Norway."