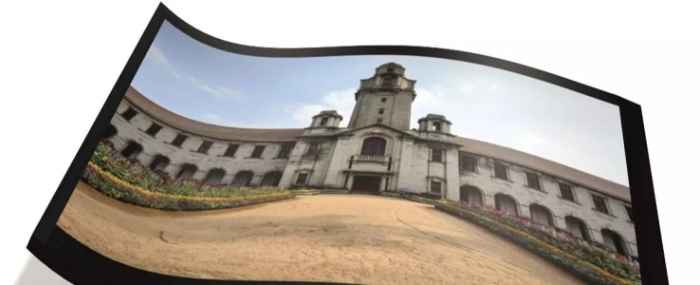 General |
Indian researchers make flexible semiconductor breakthrough
The Indian Institute of Science (IISc)'s Department of Materials Engineering has invented a flexible composite semiconductor material. It says the tech that could accelerate the development of curved displays, foldable phones and wearable electronics.
Today's semiconductor components are typically made of amorphous silicon or amorphous oxides, which are inflexible and intolerant of strain. This has limited the ability of manufacturers to make much progress on more convenient foldable devices.
But now the Indian Institute of Science believes it has made a breakthrough. It has developed a way to fabricate a composite containing a significant amount of water-insoluble polymer — up to 40% of the material weight — using a solution-process technique, specifically inkjet printing. The large quantity of polymer makes the composite semiconductor flexible without deteriorating its performance.
The researchers believe the technique can make printed semiconductors low-cost and easy to manufacture. They have obtained a patent for their material.