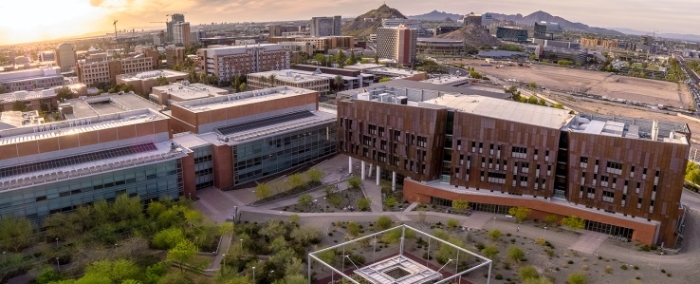 General |
Arizona State University preps a new semiconductor R&D lab
Arizona State University (ASU) has joined forces with California-based Applied Materials to establish a Materials-to-Fab Centre at its campus in Tempe.
The new 10,000-square-foot facility will offer end-to-end chip capabilities — research, development, prototyping and fabrication — to support ideas generated by its students and staff. It will be housed in existing cleanroom space at MacroTechnology Works in the ASU's Research Park.
Michael Crow, ASU President, said in a statement: "This is the beginning of a reconfiguration of the way to accelerate discovery and translational research outcomes in response to real world challenges and the development of next-generational processes, materials, equipment, and workforce. We very much want our students to be part of this ecosystem and to learn to use these tools so they are even more saleable when they get out on the market."
The Materials-to-Fab Center was budgeted at USD 270 million. US firm Applied Materials supplied USD 200 million for equipment operation, maintenance, research and scholarship funding. The rest came from the Arizona Commerce Authority, ASU and the Arizona New Economy Initiative.
The lab is expected to be operational some time in 2025.