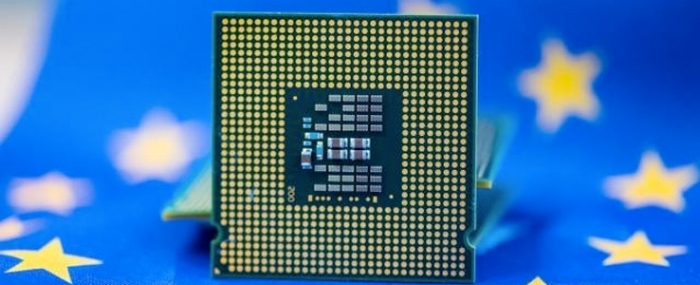 General |
EU lawmakers agree legislation to boost Europe's chips industry
Members of the EU Parliament and Council have passed a law to 'create a favourable environment for chip investments in Europe'
The idea is to secure the EU's supply of chips by boosting production and innovation, fast tracking permits and establishing emergency measures against shortages. Small and medium-sized businesses will also get increased support in the area of chip design.
The EU, like other regional bodies, has grown to understand the strategic importance of having a self-sufficient local semiconductor industry. As such it has approved measures to secure supply, improve skills, attract investment and build up production capacity. Indeed, MEPs have so far secured EUR 3.3 billion for research and innovation related to chips.
The centrepiece of its activity is the European Chips Act, a legislative proposal first announced in February 2022. Now, the EU has agreed this new mechanism. It will allow the Commission to implement emergency measures such as prioritising the supply of products particularly affected by a shortage, and identifying possible supply bottlenecks. There are also provisions to strengthen cooperation with strategic partners on intellectual property rights.
Dan Nica, representing the EU Parliament, said: "With the European Chips Act, we aim to strengthen the EU's position in the global semiconductor landscape and to address the vulnerabilities in supply chains exposed by the pandemic. We want to have more influence and to be leaders, so we have secured EUR 3.3 billion for research and innovation. We aim to boost technological capacity, and are implementing measures to combat potential shortages. Europe is prepared to face the future challenges in the semiconductor industry, prioritising strategic autonomy, security, and a favourable business environment."