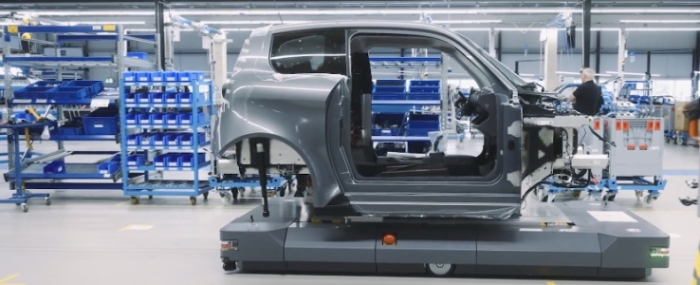 Electronics Production |
Next.e.GO Mobile raises $75m to further its MicroFactory production technique
Germany's electric vehicle maker Next.e.GO Mobile has closed USD 75 million fixed interest rate debt financing from Western Asset. It says the new funding will accelerate its production of the e.wave X model and its proprietary MicroFactory system.
e.GO makes electric vehicles for urban use, with a focus on convenience, reliability and affordability. It claims its MicroFactory vehicle manufacturing solution produces its urban vehicles faster and with less capital investment compared to traditional methods.
There are currently more than 1,300 e.GO vehicles on the road.
"We are pleased to partner with Western Asset, one of the world's leading fixed-income managers that has been providing customized financial solutions on behalf of their clients for over 50 years," said Ali Vezvaei, Chairman of the Board of e.GO. "As we focus on bringing convenience, practicality and affordability to everyday urban mobility, this financing gives us the opportunity to continue towards our planned production and grow our MicroFactory footprint."
"This successful debt financing is a testament to e.GO's robust technology foundation as an innovative producer of electric vehicles. We are truly excited about our partnership with e.GO and looking forward to its continued growth upon closing of the envisioned de-SPAC transaction," said Isabelle Freidheim, Chairman of the Athena SPAC.