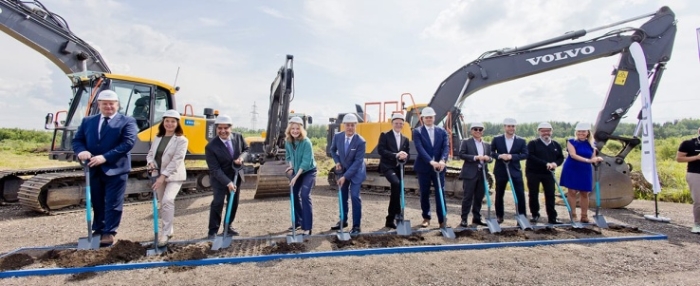 Electronics Production |
Neo Magnequench starts construction of Europe's first rare earth magnet manufacturing facility
Neo Magnequench, a division of Neo Performance Materials, has broken ground on a new plant in Narva, Estonia to mine for raw materials that produce sintered neodymium-iron-boron magnets. The magnets are in high demand from makers of electric vehicles, wind turbines, and other clean energy verticals.
The company has chosen a location that is near its existing plant in Sillamäe. The latter site produces high-purity magnetic rare earth oxides, which will be needed at Magnequench's new plant. It says this will be Europe's first integrated supply chain for rare earth permanent magnets.
Neo President Rahim Suleman, who took over as Neo CEO on July 7, said: "Neo is embarking on a new chapter of serving the automotive and wind energy industries. We are building the first rare earth permanent magnet manufacturing facility in Europe, with the specifications of our German, French, and other European OEM and Tier 1 customers in mind, suitable for traction motors for electric vehicles."
The new facility has been backed by the European Union's Just Transition Fund.
Ursula von der Leyen, European Commission President, added: "The rare earth magnets that will be produced here are indispensable to growth and innovation in sectors like electric mobility, wind energy, and microelectronics. They promise lighter batteries, less consumption of critical materials, and higher energy efficiency. To guarantee supply, we are co-developing this facility with a rare earth mine in Greenland. And this is another first: it is Europe's first mine-to-magnet supply chain.