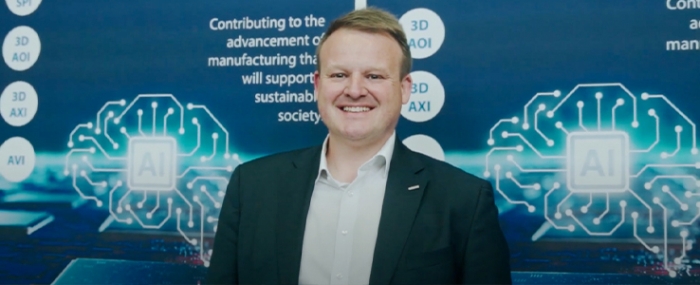 Electronics Production |
Omron on the first half of 2023
A lot of things have happened for Omron in Europe during the first half of 2023. But as always for growing companies, there is one challenge that sticks out among the rest, the challenge to find engineers.
During Evertiq Expo Berlin, Grischa Wasmus, Key Account Manager at Omron Electronics Europe ISD, provided a quick review of the first half of 2023 from the company's perspective.
Earlier this year, Omron, as a global company, celebrated 90 years of innovation. The company has head offices in Japan, in Kyoto to be more precise, but the European organisation has developed over the years and today it has its own development and manufacturing facilities, and provides local customer support in all European countries.