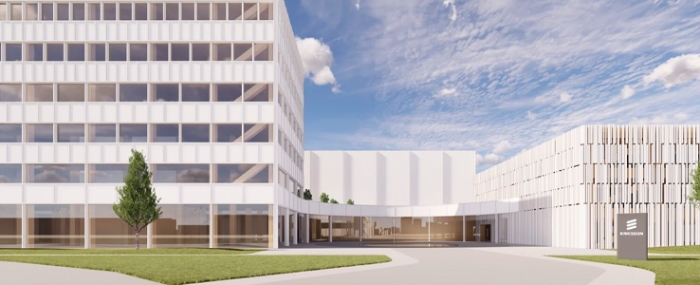 Electronics Production |
Ericsson invests €155 million to build new European manufacturing and technology hub
Swedish telecom company Ericsson says that it plans to build a next-generation smart manufacturing and technology hub in Tallinn, Estonia.
The new 50,000-square-metre facility, a green field investment valued at about EUR 155 million (USD 169 million), will be used for co-developing cellular ecosystems and production techniques mainly with customers and partners in Europe – but with global impact on industrialisation for volume production.
Ericsson says that by establishing this European hub, the company will enable a symbiotic relationship between its established R&D in Sweden and manufacturing, where product innovation extends into production and vice versa.
As a first step towards this goal, Ericsson has – through its Estonian affiliate – signed a definitive agreement to acquire property to build this smart hub with the transaction expected to close in the fourth quarter of 2024.
The fully connected hub will be located in the Ülemiste City business park in Tallinn. The new European hub is expected to be operational in early 2026.
"This move is in line with Ericsson's long-term strategy for a more resilient and sustainable supply chain, significantly reducing our carbon footprint and harnessing the power of 5G for smart manufacturing. Our entire production landscape globally is being digitalised and, as we have done in the U.S., this will strengthen the link between our R&D and new product introduction to ensure every product we manufacture not only benefits our customers but are also produced with as low environmental impact as possible," Fredrik Jejdling, Executive Vice President and Head of Networks, Ericsson, says in a press release.
Ericsson's existing factory in Estonia plays a strategic role in the company's global supply footprint, accounting for more than 40% of the industrialisation of Ericsson 5G products. Ericsson currently has more than 2,200 employees in Estonia, including engineers and experts in AI and machine learning. The press release does not specify if this new manufacturing and technology hub will result in more job opportunities in the country.