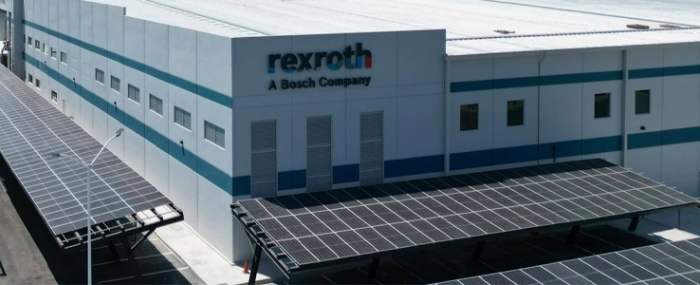 Electronics Production |
Bosch Rexroth opens production plant in Mexico
With the opening of a new plant in Querétaro, Mexico, Bosch Rexroth is creating more manufacturing capacity for the growth markets of mobile hydraulics and factory automation in North America
The company is investing about EUR 160 million in the new location and will create about 900 jobs by 2027. The aim is to strengthen local production for the North American factory automation and hydraulics market and thus be able to serve customers better and more efficiently in the future.
At its 42,000-square-meter plant in Querétaro, Bosch Rexroth began manufacturing hydraulic pumps, motors, and valves for mobile machinery such as excavators, forklifts, and tractors in June. The company prepares the ramp-up of hydraulic components and products of linear motion technology.
It is planned that additional products will be manufactured there for mobile machinery (transmission units, radial piston motors) as well as linear motion technology products (rails, runner blocks) for applications in mechanical and plant engineering as well as factory automation. Overall, industry specialists expect strong growth for mobile machinery and for the factory automation market, especially in North America.