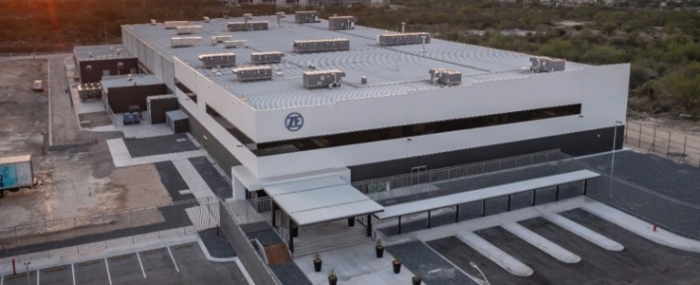 Electronics Production |
ZF expands production of electronic components at its new Monterrey plant
ZF has started production of advanced electronics and assisted driving components for its Electronics & ADAS division in Monterrey, Nuevo Leon, Mexico.
The facility, which employs 120 people, is ZF's first manufacturing project in the state of Nuevo Leon. Its operation focuses on the manufacture of advanced electronics components for passenger vehicles, helping to improve occupant safety.
This month, the plant began mass production of the Smart Camera 4.8, the first monocular camera with a 100-degree horizontal field of view and a 1.8-megapixel image sensor that enables functions ranging from Automatic Emergency Braking (AEB), Adaptive Cruise Control (ACC) and Lane Keeping Assist (LKA). Additionally, production on IBC2 Brake Control Systems will begin in the upcoming months.
"ZF is leading the transformation of mobility with technology for electric and autonomous vehicles. Delivering for this transformation is a great challenge and a privilege for the Monterrey team," says Miguel Acuña, Plant Manager of ZF Monterrey, in a press release. "We have been preparing for almost two years to start serving our customers with modern facilities based on the best practices of not only ZF but the market. Our staff has carried out a meticulous process, taking care of every detail to achieve an efficient and safe operation."
Monterrey is the first ZF plant in Mexico to manufacture Smart Camera 4.8 technology. This product is also manufactured in plants in the United States, Europe and Asia.
The ZF Electronic Systems Monterrey plant is part of the larger Monterrey campus, a multifunctional and multidivisional project of the company that will include Information Technology, Materials Management, Finance, Human Resources Operations, and Sustainability centres serving ZF's entire North American region, as well as the company's first Research and Development Center in Mexico, which will employ more than 1,000 engineers by 2025.