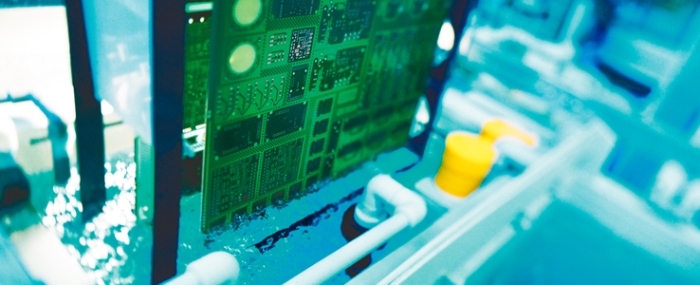 Electronics Production |
cms electronics launches new prototype-focused subsidiary
cms electronics group launches pcbwhiz, an independently operated subsidiary and an AI-powered online platform for prototype production.
pcbwhiz utilises an AI-assisted platform that provides instant quoting for prototype production. cms electronics explains in a press release that the software automatically analyses specifications and extracts key technical parameters through its algorithm. The solution enables immediate matching with the technical capabilities of production, as well as real-time checks on material availability and automated pricing of prototypes.
Following this customers are then presented with technical queries or alternative suggestions for components if material availability is insufficient.
With the option to choose production locations in Europe or Asia – which according to cms electronics will soon expand to South America and Southeast Asia – pcbwhiz is said to prioritise data security and protection. All customer data generated through the platform is stored in Frankfurt, Germany, ensuring compliance with ISO-270001 (Information Security Management System) and GDPR regulations.
"Our aim is to revolutionise prototype production through flexibility and applied technology/system in processing," states Markus Quendler, Director of pcbwhiz Limited, in a press release. "Our platform empowers customers to perform Design for Manufacturability (DFM) checks on their PCBs and analyse the Bill of Materials (BOM) for material availability and lifecycle status online 24/7 before placing an order."