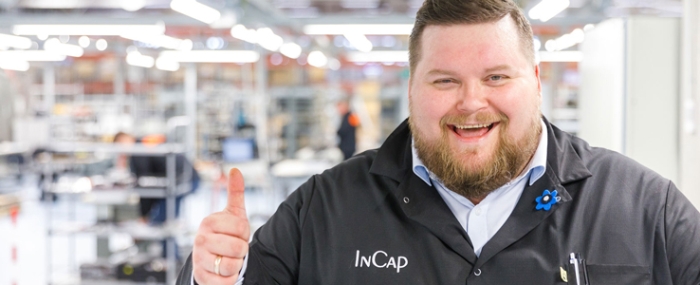 Electronics Production |
Incap acquires US-based EMS provider
Finnish EMS provider Incap has entered into an agreement to acquire 100% ownership of Pennatronics Inc., a US EMS company with manufacturing operations in Pennsylvania, USA.
The enterprise value of the acquired company is USD 18.6 million (EUR 17.1 million) and the agreement also includes a potential additional earn-out of a maximum of USD 3.0 million (EUR 2.8 million). The transaction will be paid in cash except for an amount of approximately USD 1.6 million (EUR 1.5 million), which will be paid in Incap's shares.

Pennatronics was founded in 1999 and has a production facility of approximately 6,000 square metres in a town called California near Pittsburgh, Pennsylvania. The company offers complete electronics manufacturing services including PCB assembly, box-build assembly, engineering, and sourcing services. The company has established strong long-term customer relationships in its business, and its customers come from many different industry sectors.

Pennatronics' revenue for the financial year that ended on 31 March 2023 was USD 30 million, (EUR 28 million), and EBITDA was USD 2.9 million (EUR 2.7 million), or 10% of f net sales. The result for the financial year was USD 1.6 million (EUR 1.5 million). The company currently has 102 employees. Closing of the agreement will occur after the 4th of July festivities in the U.S. The closing is not subject to any approval by competition authorities or any other conditions precedent.
"I am very excited about widening our geographic presence and gaining foothold in the U.S. market. I am also very happy to welcome the Pennatronics team of 102 professionals onboard. The acquisition will benefit both companies' existing customers with opportunities to source from new areas and I am convinced that, together with Pennatronics, we can create new opportunities to expand our business in line with our growth strategy," comments Incap's CEO Otto Pukk in the press release.
Following the acquisition, the current owners of Pennatronics, Ralph B. Andy and Keith D. James, are committed to supporting Incap over the transition period.