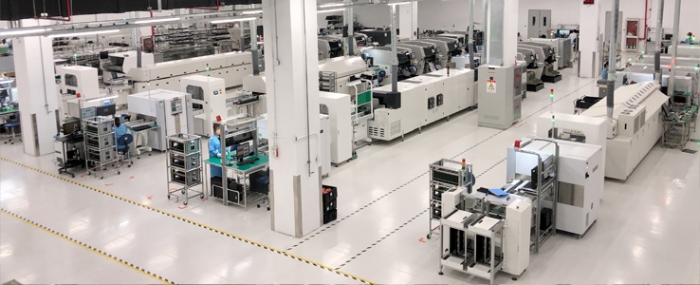 Electronics Production |
Creation Technologies expands with new facility in China
Electronics manufacturer Creation Technologies expands with the move to a new expanded facility in Changzhou, China.
With double the capacity of the former site, the new facility spans 150,000 square feet, expanding its global footprint and enhancing its presence in China. The new site is equipped with four SMT lines and a dedicated team of 300 professionals.
Designed for lean factory flow, the site ensures efficient product flow and offers fully integrated EMS capabilities, encompassing areas for PCBA, System Integration & Test, and Forward and Reverse Logistics.
"This investment demonstrates our commitment to expanding our global footprint to provide our customers with the highest level of service and support," said Stephen P. DeFalco, Chairman and CEO at Creation Technologies, in a press release. "With the increased capacity, modern manufacturing equipment, and talented workforce, we are well-positioned to meet the evolving needs of our customers."
Creation Technologies' new facility in Changzhou boasts certifications including ISO 9001, ISO 13485, ISO 14001, UL, TUV, ETL, and CCC.
The new facility focuses on high-mix/low-to-medium volume high-reliability products, with flexible and quick-turn NPI capability.
This expansion joins Creation Technologies' network of 14 global manufacturing sites and other recent site expansions in St. Peter, MN, Rochester, New York, and Hermosillo, Mexico.