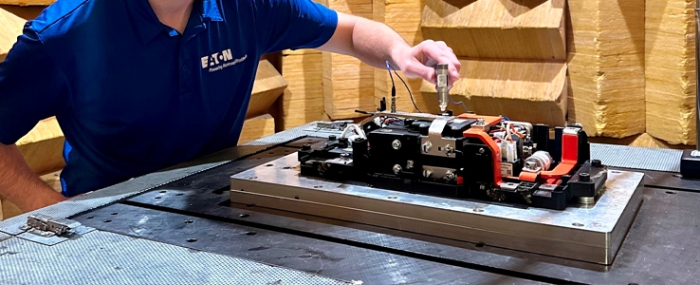 Electronics Production |
Eaton's eMobility business receives a grant to fund capabilities
Intelligent power management company Eaton, announces that its eMobility business has secured a USD 600,000 grant from the Michigan Economic Development Corporation's "Jobs Ready Michigan Program" to invest in three of its sites within the state.
The funds will be used at Eaton's Marshall, Southfield and Canton, Michigan campuses to expand the testing and research and development of electrified vehicle (EV) solutions.
"Michigan is a global leader in the future of mobility and high-tech innovation, and we are very pleased to receive funding from the state on this project. Support from the grant will allow us to accelerate plans to expand our eMobility capabilities within Michigan," says Mark Schneider, president, Eaton's eMobility business in a press release.
With the help of the grant, Eaton plans to expand its facility in Marshall to include a new lab for conducting development, environmental, validation and durability testing for a wide range of EV components, including power electronics, battery protection systems, terminals, connectors, inverters, converters, and power distribution systems.
"We are also preparing to add 100 high-wage jobs in Michigan focused on electrification research, which will include a mix of new hires and legacy employees transitioning to electrified vehicles across our Michigan locations," Schneider continues.
Furthermore, Eaton continues to explore further expansion and investment opportunities in Michigan in the coming years, including the addition of proving grounds test space geared towards autonomous vehicle, electric vehicle and alternative fuel testing; updated test equipment focused on e-axle, e-gearing, e-transmission and e-differentials for the ePowertrain business.