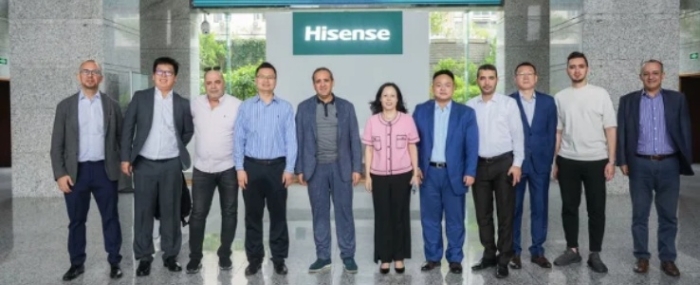 Electronics Production |
Hisense Middle East partners with Condor Electronics to ramp up its presence in MENA
Algeria's Condor will purchase machinery and moulds in order to boost the supply of Hisense TVs and home appliances across the Middle East and Africa.
Chinese electronics group Hisense has signed an MoU with Condor Electronics, an Algerian manufacturer and distributor. The aim is to establish a supply chain through which to increase Hisense's exports in the Middle East and North Africa region.
Under the agreement, Condor will establish a regional manufacturing and assembly centre using raw materials and components purchased from Hisense. In return, Hisense has agreed to send engineers to Condor's factory to install machinery and train local staff.
"This agreement will provide a robust and highly efficient supply chain for our products throughout the MENA region and will significantly reduce the go-to-market of our products, heightening their availability for customers in the region," said Jason Ou, President of Hisense Middle East and Africa. "The manufacturing facilities will be committed to elevated levels of efficiency and sustainability, and demonstrate our unwavering commitment to the region, which has a high growth potential".