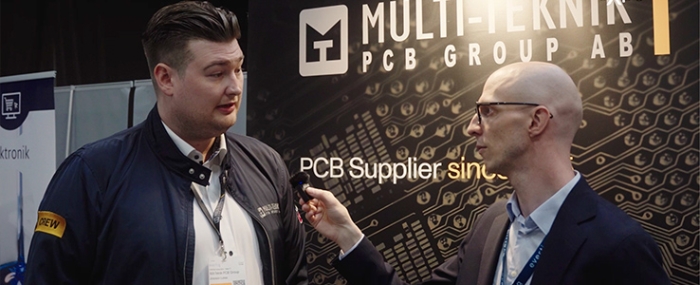 PCB |
Multi-Teknik is off to a great start in 2023
The first half of 2023 has proven to be "great" for Multi-Teknik PCB Group and has, according to Lukas Johansson, General Manager at UAB Multi-Teknik PCB Vilnius, not been quite as chaotic as the previous years.
Last week, Evertiq made its way from Sweden over the Baltic Sea to Poland, this time for our fourth-ever Evertiq Expo in Krakow, Poland.
During the day, a total of 691 people partook in the Expo at the International Exhibition and Convention Centre EXPO Krakow. 87 exhibiting companies greeted 411 visitors from 242 different companies – covering everything from manufacturers, distributors to technology and solution suppliers and more.